MEET THE CORRUPT DA, COMMANDER, Deputy, Officer, Former Police Officers
The worst is yet to come as truth
The Dirty DUI Crew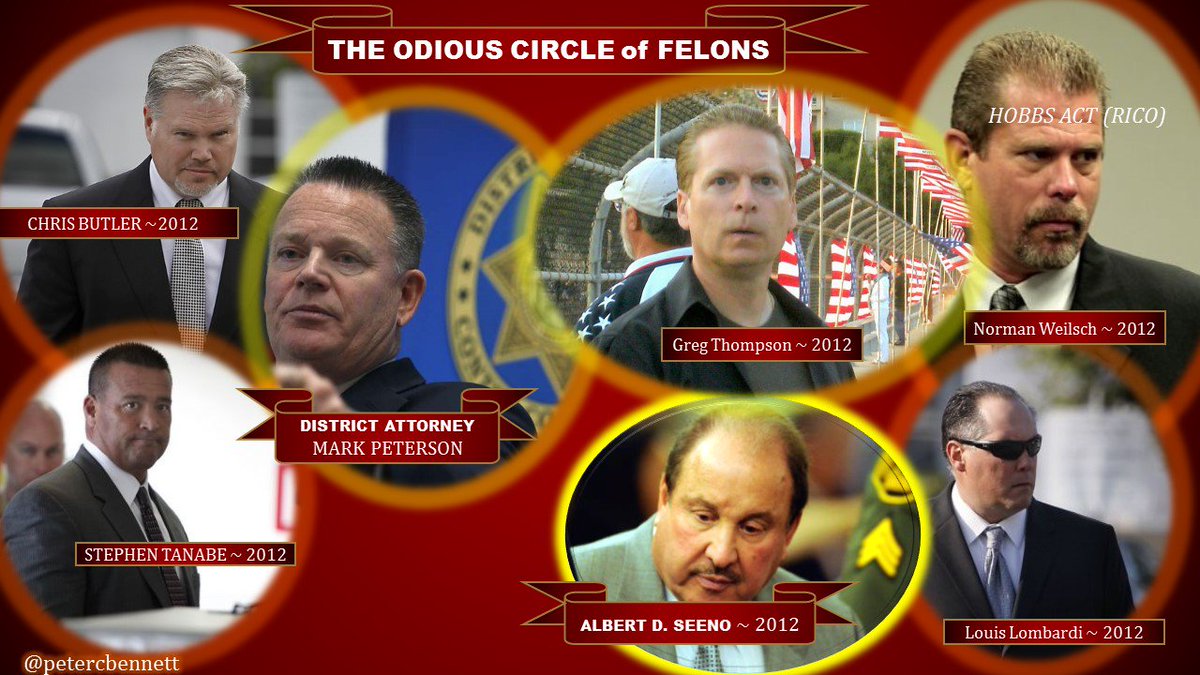 Chris Butler
Deputy Tanabe
DA Mark Peterson
Officer Greg Thompson
Commander Wielsch
Albert D. Seeno - fraud case and conviction linked Miller Starr and Regalia
Victim: Nathaniel Greenan
Surrounded by family with his son Nate Greenan lying in casket Attorney James S. Greenan represented Kinder Care a subsidiary of Knowledge Universe a holding company controlled by Larry Ellison and Micheal Milken.
Sister: Cecilia Greenan Ashcroft
Sister: Nancy Greenan Hamil
Father: James Greenan
Brother in-law: Dax Craven, disbarred represented Bennett who lost his sons to the Mormons
James S. Greenan
Profile and history of James S. Greenan
Richard Rainey and the Mormons
In the matter of Bennett vs. Southern Pacific a witness murder went down in 1989. The witness was slated to testify on behalf of Pete Bennett. The case fell apart on the courthouse steps. Judge Peter Spinetta should be a hostile witness now living in Darby Montana.
Oracle and 9/11
Profile of Oracle employee Todd Beamer killed during WTC Attacks.
Larry Ellison
Connecting Larry Ellison ownership of Knowledge Universe which owns Kinder Care, Leap Frog and other entities.